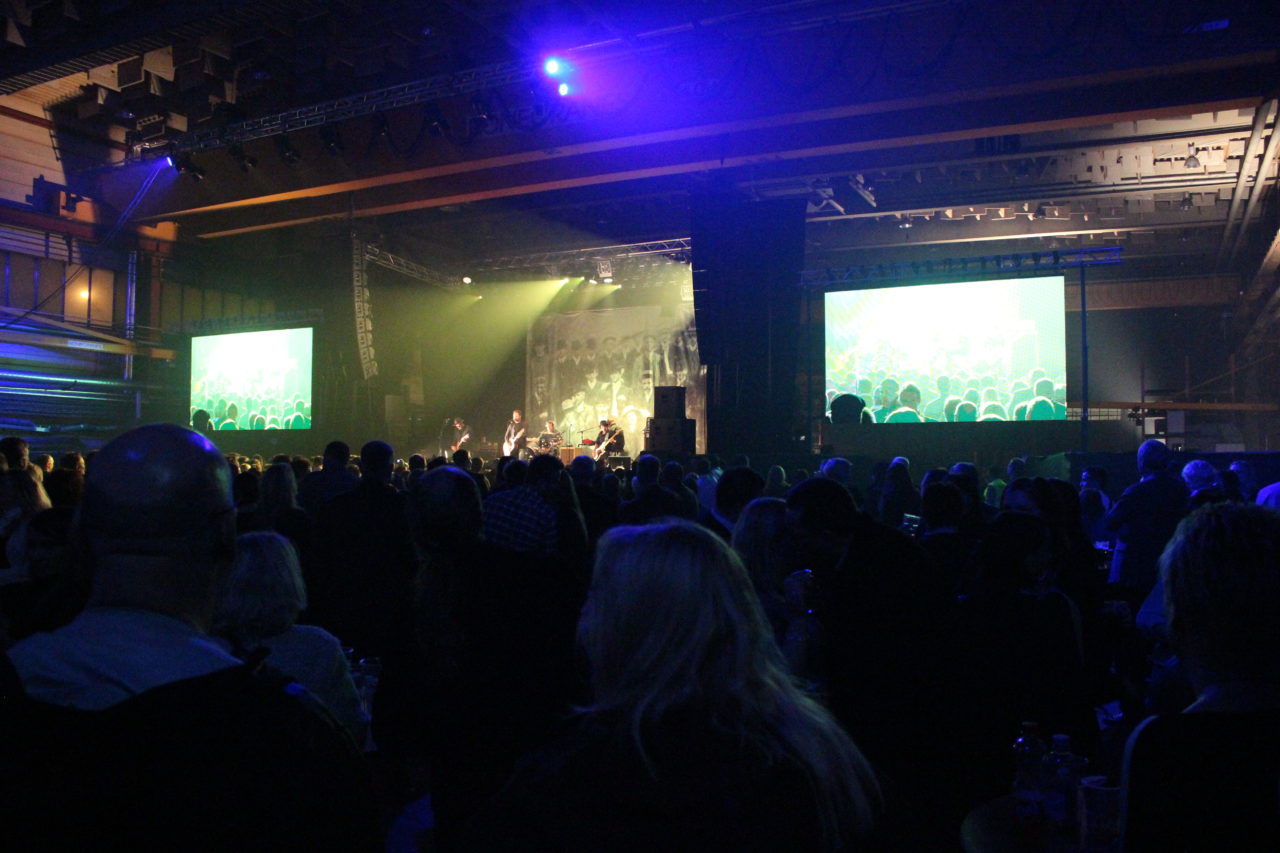 A worldstar to "Smelteverket"
26 September, 2014 17:19
Del
Del
Del
On Friday November 14 the festival "Smelteverket" starts, with a twist and with international star Bruce Dickinson as the first speaker.
It is the third consecutive year that "Smelteverket  arranged in Mo Industrial Park. This year innovation, creating joy and industry is high on the agenda. The conference will be followed by a dinner and concerts throughout the evening. Momek Group AS, AS Mo Industrial Park (MIP AS), Helgeland Sparebank and Nordland County Council are the main sponsors of this magnificent event.
– On Mo Industrial Park AS  25th anniversary, we will be instrumental in helping to give the event a better professional profile, says CEO of MIP AS, Arve ulriksen.
And it must be added that it is rare that the world stars like Bruce Dickinson visits Mo i Rana. Dickinson is known as the lead singer of rock band, Iron Maiden. He is a successful businessman and entrepreneur, marketing director and pilot. Through an inspiring lecture he will encourage businesses to think outside the box, and draw parallels between music and his own business career.
Among other speakers are Anders Granberg, who was involved when Facebook became established in Luleå, Sweden. He will talk about this process, including in relation to a possible data storage center in Mo i Rana. Sverre Hansen will talk about his life as an entrepreneur and how he has managed creating over 1,000 jobs. The rest of the program will be announced in the coming weeks. Pupils and students will be invited to the conference of "Smelteverket" also aims to ensure that future managers and employees get a better ownership of industry.
– We, along with Kunnskapsparken Helgeland have a goal to invite 500 pupils and students for conferencing at smelter, so that they become even more familiar with the industry and opportunities in Mo Industrial Park, the largest Nordic recycling cluster and one of the largest industrial parks i Norway, says Arve ulriksen.
Categorised in: Gulesider, On the front page
Del
Del
Del