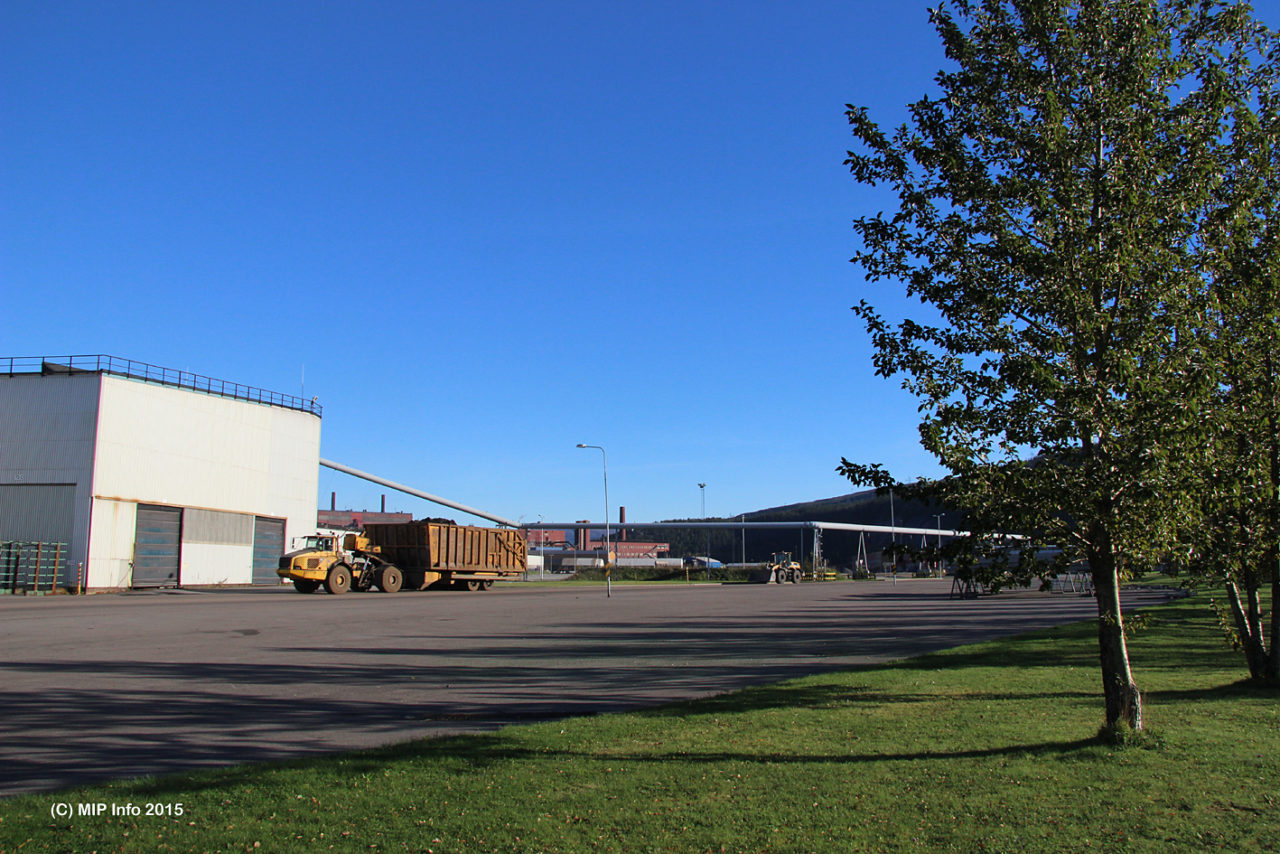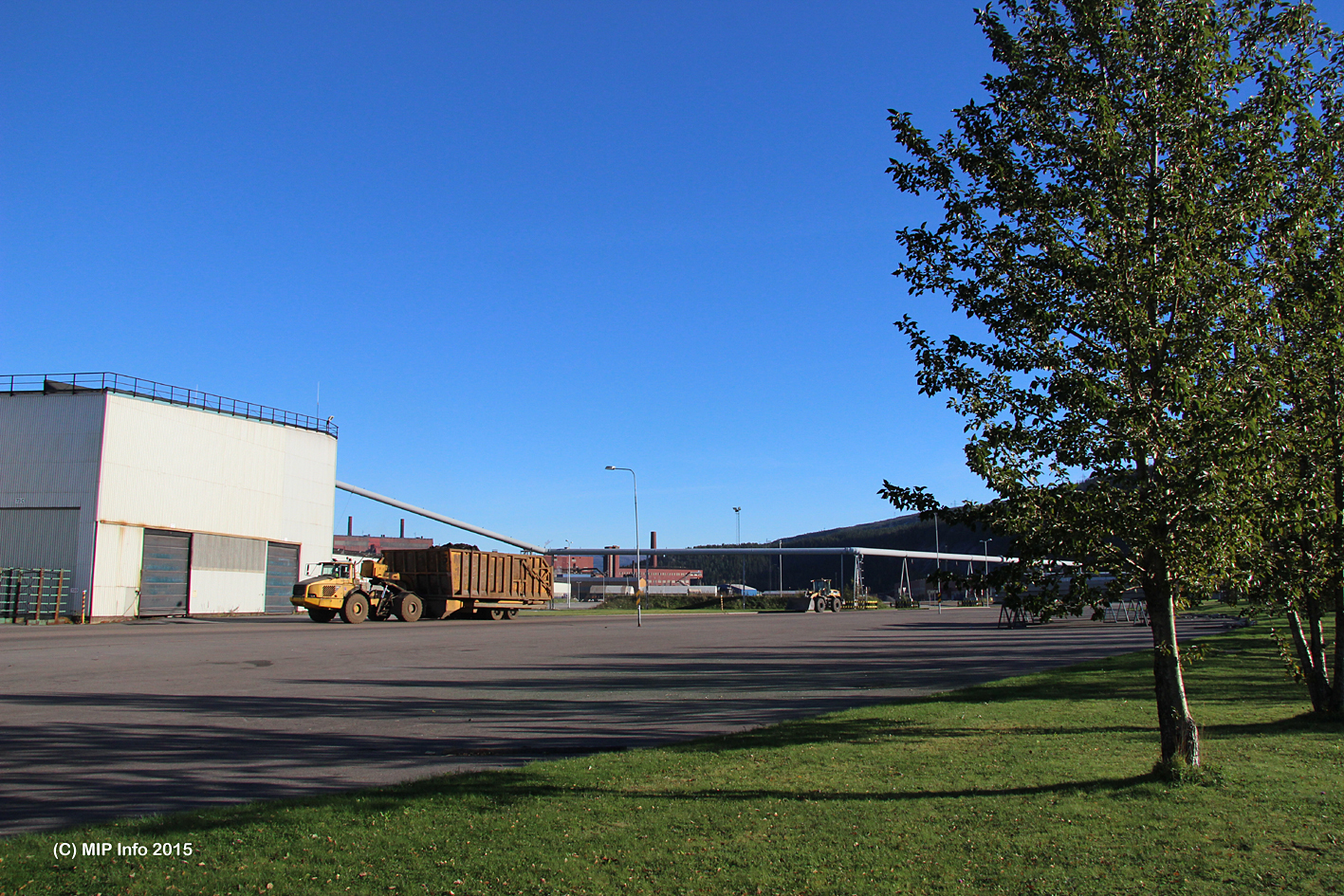 MIP Sustainability – a primary focus area!
13 October, 2015 13:18
Del
Del
Del
Editorial, Gule Sider issue 5 – 2015:
– Mo Industrial Park (MIP) is to be one of the world's leading industrial parks in terms of emissions to the environment, energy efficiency and recycling, and this must be displayed by focusing on established research and improvement projects.
This is how we have worded the main point for our future initiative.
A Board of Directors at Mo Industripark AS (MIP AS) held a meeting on the last two days in September to discuss how we should strengthen and further develop business at Mo Industrial Park. Mo i Rana is and will remain the industrial town of the north, even in the face of the significant challenges facing Norway and the rest of the world. The biggest of the global challenges directly affecting us is the climate challenge, which means that we have to restructure industry, transport, agriculture and consumption in order to bring about a more sustainable global environment. This process is referred to as "the Green Shift".
If Norway is to achieve its climate targets while also managing to maintain Norwegian welfare and employment, conditions have to be provided – to a far greater extent than has been the case so far – for the growth and development of industries other than the oil and gas industry. This involves the export-oriented power-refining industry and the mineral industry most immediately, including the central companies at MIP, together with the fish farming industry. It is also apparent that Nordland is seeing greater growth than the rest of Norway, and forecasts indicate that this strong position will continue in the immediate future.
Given this fact, we have adopted our new strategy here at Mo Industripark AS. This requires us to be far more extroverted and aggressive. In our view, the future requires us here at MIP AS – in partnership with the other companies at the industrial park – to actively continue our recycling and environmental efforts and implement further development in this respect.
MIP is the industrial gateway to the Northern Areas, and we are working actively to facilitate establishment of new companies at the industrial park.
We want to gain the confidence of the local community through what we do, with the measures we implement, in order to become a modern, green, world-class industrial cluster which our town can be proud of.
We need this kind of reputation locally so that everyone in the local community can feel proud that they live in the industrial town of Mo i Rana. We have set ambitious targets: Mo i Rana – a world leader in green industry!
We already have a number of advantages, and it is important to build on these. First and foremost we have a plentiful supply of renewable power, which gives us secure access to energy. We have also established extensive recycling of energy, byproducts and waste. MIP has Norway's biggest scrap steel recycling environment. Water and materials are reused extensively, and we have environmentally safe disposal of waste that cannot be recycled.
This forms the foundation for our strong new future initiative: MIP Sustainability.
MIP Sustainability
MIP Sustainability involves systematisation and coordination of the extensive initiative involving recycling which has been in place at Mo Industrial Park for many years, and we will be developing this still further. Our ambition is to be a world leading industrial cluster as regards the environment and energy efficiency!
There are three main fields for MIP Sustainability: energy efficiency, recycling and reduction of emissions.
This project also has three phases. The first phase is MIP Recycling. The second phase is MIP Sustainability, and the third is MIP Circular Economy.
MIP Recycling has already been launched. This will involve extensive description and charting of the current situation with the many individual projects being implemented by the companies at Mo Industrial Park. This phase of project is being managed by Inkubator Helgeland AS.
When MIP Recycling is implemented in 2016, it will be elevated to the status of a joint project implemented throughout Mo Industrial Park and to more extensive activity in a number of respects. Our objective is to implement a number of development and research projects and establish a pilot facility. An application has already been submitted for pilot project funding for work on the pilot facility, where we will be able to examine how we can improve processes and adapt secondary flows from corporate production.
With this, we will be developing our initiative under the name of MIP Sustainability.
One important interim target of this project is to be able to take our environmental initiative one step further after 2018. By then, we have to have implemented and completed a number of projects and created one or two new industry-linked initiatives at Mo Industrial Park. We also have to have established an international research environment that will continue for a long time.
We call this MIP Circular Economy.
MIP Sustainability will allow us to develop research, business models and frameworks that will provide an industrial definition of a circular economy.
The Green Shift
Making changes with a view to reducing emissions of CO2 and other climate gases demands a lot of effort on a wide front. First and foremost, the Green Shift involves changing our mindset in respect of both production and consumption.
In this respect, it is essential to view the life cycle of a product. The footprint of a product involves the raw materials used in its production, the production itself, transportation of the product to users and users' use of the product.
If we are to succeed in altering our collective awareness and perceiving the need for the Green Shift, we need to work actively to promote production and logistics that are as eco-friendly as possible. It also means that we have to make environmental demands when purchasing goods and services – when the public sector is to implement building and construction projects of all sizes, for example.
One essential factor here is that companies complying with more stringent environmental requirements from the authorities should get something in return. This is how awareness of the carbon footprint of the things we use will have positive consequences in terms of the environment.
When the authorities come to decide on environmental requirements in future, the consumption side of things will be a vital element in these decisions. We reckon this may be an important factor in raising debate. Maybe it could also be a topic for discussion in Paris, when the new global climate agreement is being formulated?
If we are to achieve our targets, our tiny voice must be coordinated with others in a global context. Initially, achieving national understanding and agreement on this is important. After that, putting this forward at an EU level will be central.
"Green behaviour"
Finnish institute Gaia has devised an indicator to assess the sustainability of products, companies and industrial clusters. An indicator of this kind can help us to highlight differences in carbon footprint throughout the entire production line and throughout the life cycle of a product, among other things.
MIP AS has concluded an agreement with Gaia, and this partnership forms part of MIP Sustainability. By establishing an indicator of this kind, the purpose is to potentially create motivation, encouraging "Green behaviour" in the market both in Europe and globally.
MIP Sustainability must work in respect of energy efficiency to control and commercialise byproducts and consider climate effects and renewable effects in the market.
Documentation is an important part of this work, and in this regard an indicator such as Gaia will be a necessary instrument.
The Green Shift must be based on market incentives for producers and consumers alike. Many people claim that reducing consumption will resolve our climate challenges. This will result in harder lives for people, as well as a reduction in welfare and distribution in society as income to the state will be reduced. If we are to maintain welfare levels and at the same time establish a greener society, both producers and consumers have to play their part by constantly improving the carbon footprint of products. At the same time, consumers have to be encouraged to buy such products. This means that metering and control systems have to be formulated and enhanced so that we can count on such products actually bringing about the promised improvements. These control systems have to be independent and reliable.
When working with MIP Sustainability, it will be important for us to secure finance for all the projects included in the initiative. This is why we will be working actively to apply for grants for individual projects from various sources, including the new funding scheme, Enova, Teknologifondet, research programmes and so forth.
This work will also be carried out in close cooperation with research partners and business partners. As a result of this, the value of MIP AS' investment will be ten times more effective.
Research and development are central to MIP Sustainability. We have already begun working in partnership with several organisations in research and innovation environments and at authorities. These include SINTEF, the Nordland Research Institute, the University of Nordland and Campus Helgeland, Kunnskapsparken Helgeland, SIVA og Inkubator Helgeland. We also maintain a close partnership with Nordland County Council. This will be a vital partnership initiative.
MIP Sustainability will make the name of Mo Industrial Park known both in Norway and internationally as a place that focuses on the environment stop we will achieve this by means of a major joint effort in partnership with the companies at the industrial park, along with research environments, other partners and providers of funding.
Arve Ulriksen
CEO Mo Industripark AS
Tags: MIP Circular Economy., MIP Recycling, MIP Sustainability, Mo Industripark AS, The Green Shift, "Green behaviour"

Categorised in: Gulesider, On the front page
Del
Del
Del