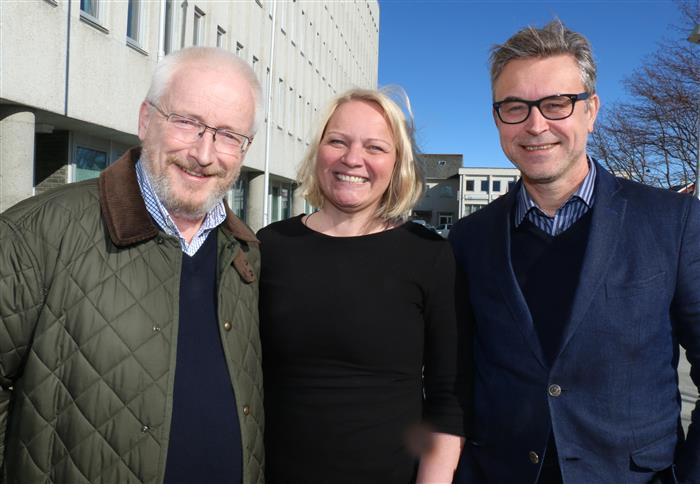 Support for ACDC alliance
31 May, 2016 15:08
Del
Del
Del
With 3 million NOK in DA funding and a Rana-Salten alliance, Arctic Cloud Data Center's initiative is expected to gain significant momentum.
Just recently, the Executive of Economic Development in Nordland, Mona Fagerås, was able to announce the great news that the county council is to support the data center initiative in Nordland, through its DA funding scheme. The grant is awarded
to Arctic Cloud Data Center SUS, and efforts to establish data centers in the county will be channelled through this company.
Behind a "new" ACDC, we find a Rana-Salten alliance that is comprised of Arctic Circle Data Center AS from Rana and Salten Serverfarm from Meløy.
– We are now moving forwards together and have established a new company under the ACDC name, says Odd Emil Ingebrigtsen.
Synergies
The DA funds allow professionals to work with developing and marketing potential establishment locations, whether it be in Mo i Rana, Fauske, Gildeskål or Meløy, write Nordland County Council on their website.
– Having a joint fixed place of business will ensure quality and progress is made when obtaining documentation. It will also result in strong synergies when it comes to marketing and developing a joint brand for the various different locations, says Fagerås.
Growth factor
– If we succeed in getting major global players to establish their data centers in Nordland, then it may lead to new jobs, new businesses and a growth in expertise. Feedback from the likes of Luleå is that this type of industry creates major positive ripples, not least by putting the region on the map for an entirely new type of industry, says Fagerås. She also stresses that the establishment of new energy-intensive industries in Nordland is a major goal in the county's industrial strategy.
– The industrial strategy in Nordland focuses on value creation based on close proximity to our natural resources. The data center industry fits perfectly into this. Nordland is one of the country's largest export counties in terms of energy. The county exports roughly 6 TWh of energy per year. Now it is about converting this green energy surplus into activity and jobs, says Fagerås.
The whole of Nordland
Jan Erik Svensson, CEO at ACDC AS, and Odd Emil Ingebrigtsen say that the funding allows them to start the work with a necessary quality assurance with regards to potential candidates for the establishment of data centers.
– This is a project initiated by Rana and Salten, but the goal is that candidates across the whole of Nordland will participate in this work, says Svensson and Ingebrigtsen. For example, they both highlight how they hope to tap into the expertise that is found in Narvik.
– We hope to build cooperation across multiple regions in Nordland and perhaps eventually all over Northern Norway. This will make us more attractive as an area to establish data centers, says Ingebrigtsen and Svensson.
– We want more people involved on the ownership side of things. For example, you naturally think of energy producers being involved in this. Here we must see it as a cooperation throughout the whole of Nordland, which works across municipal and regional boundaries, says Ingebrigtsen.
Tags: ACDC, Data Centre, Nordland County Council

Categorised in: Gulesider, On the front page, Web_only
Del
Del
Del