Few regions in the world have comparable qualifications to meet the growing global demand for metals and minerals, while complying with increasingly stringent requirements for the environmental footprint.
Climate change is the greatest global challenge that affects us directly. It is a driver for change in all sectors towards achieving a more sustainable use of resources. Industry in Nordland has progressed considerably in the switch to a green economy.
This is a strength we will continue to build into the future and what makes us a strong and vital city. Mo i Rana is an industrial city. This will not change as we progress towards a green economy.
Efforts to develop lucrative, green solutions are organised under the umbrella of MIP Sustainability.
VISION AND STRATEGIC POSITION
The Mo Industrial Park aims to become a
world-class industrial park
that creates value through a focus on
environmentally friendly and energy-efficient
services and solutions.
RESEARCH COLLABORATION A SUCCESS FACTOR
Research and development are key aspects of MIP Sustainability. Partnerships have been forged with various well-established research and innovation groups, as well as government organisations. These include:
SINTEF
Nordlandsforskning (Nordland Research Institute)
Senter for Industriell Forretningsutvikling (Centre for Industrial Business Development)/Nord University Business School
SIVA
Kunnskapsparken Helgeland (Helgeland Knowledge Park)
What many of these organisations have in common is that they are established at Campus Helgeland, the hub of research efforts in Helgeland and, equally as important, in research and development activities at the Mo Industrial Park and in MIP Sustainability. MIP also works together closely with the Nordland regional government and has collaborative agreements with Zero and Bellona, which provide valuable input and influence the direction of sustainability efforts.
Through this work, MIP Sustainability will become a powerful innovation community that will grow and expand to include new groups.
Another important competitive advantage for Norwegian industry is the availability of good multi-instrument schemes for the development of environmental and climate technology and processes. Good financing schemes are also key to developing a sustainable business community. MIP is therefore applying for grants for individual projects with a sustainability focus from various organisations, including Enova, Teknologifondet and research programmes.
MIP SUSTAINABILITY FOCAL AREAS
Energy
The first main focal area is energy, an area in which much progress has already been made at the Mo Industrial Park. Enova considers the Mo Industrial Park 'best in class' based on the numerous measures that have been implemented over several years and individual projects underway at several companies.
The potential for improved energy efficiency and recovery is significant and this will be one of the focuses of the new research centre for renewable energy, HighEFF, in which Sintef Energi is a main partner.
The film shows the current energy recovery rates and our recovery goals.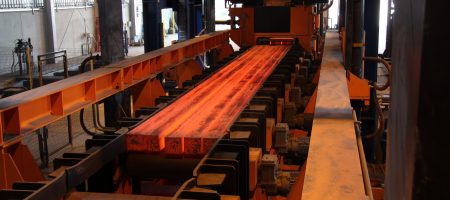 Hot charging
Celsa Armeringsstål AS installed a hot charging system for its rolling mill in 2016.
This hot charging unit will reduce energy consumption by up to 30 GWh per year.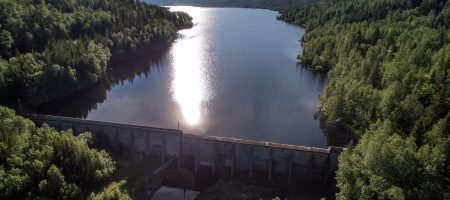 Wastewater energy recovery
Two mini power plants recover energy from water, both entering the industrial park and discharged into Ranfjorden.
Together they produce around 25 GWh of electricity annually, enough to power 1,250 homes.
Read more here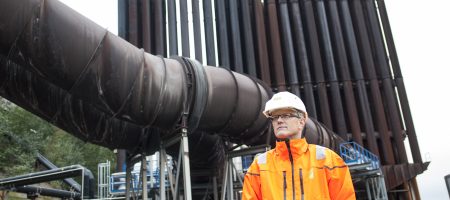 Melting furnaces heat up the city
Most of the large buildings in Mo i Rana are heated by remote heating.
The Mo Fjernvarme plant uses residual heat from flue gasses from the melting furnaces at Fesil Rana Metall AS.
Recycling
Another focal area is recycling. This notion is at the core of the circular economy concept.
The companies established in the Mo Industrial Park have a long tradition of developing effective measures, reinforced by the fact that these activities take place within the industrial cluster.
MIP Sustainability aims to strengthen this further by, for example, increasing production in the recycling of both materials and gases higher up in the value chain.
The film shows the current recycling of lateral currents.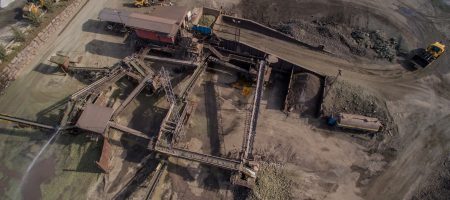 Recycling of mass
What was previously discarded as waste is now being recycled into profitable by-products.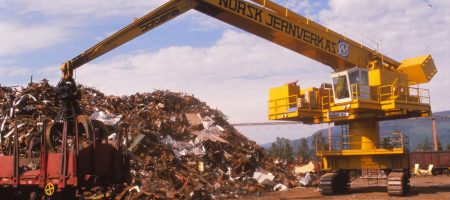 Recycling of steel
Celsa Armeringsstål currently recycles as much as 60 percent of the scrap metal in Norway.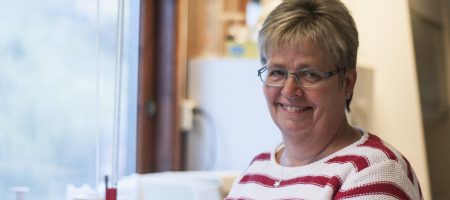 From dust to dollars
Thanks to increasingly better purification technology, red dust resulting from steel production is a thing of the past. It is now collected in the treatment plant and resold for recycling.
Emissions into air and water
These types of emissions pose significant challenges, not least for reasons of cost, availability of technology, government requirements and reputation. The proximity between the industrial park and surrounding buildings also poses a challenge and is the result of technology, attitudes and choices made 75 years ago.
We can expect more stringent requirements as a result of the Paris Agreement and it will be necessary to fulfil new requirements as quickly as possible in order to maintain a competitive advantage. If the industry is to succeed in a further reduction of emissions, the Best Available Technology (BAT) will have to be used and measures introduced based on research findings.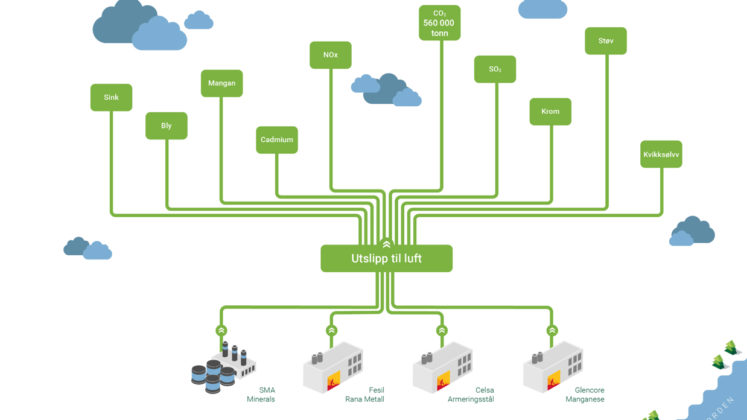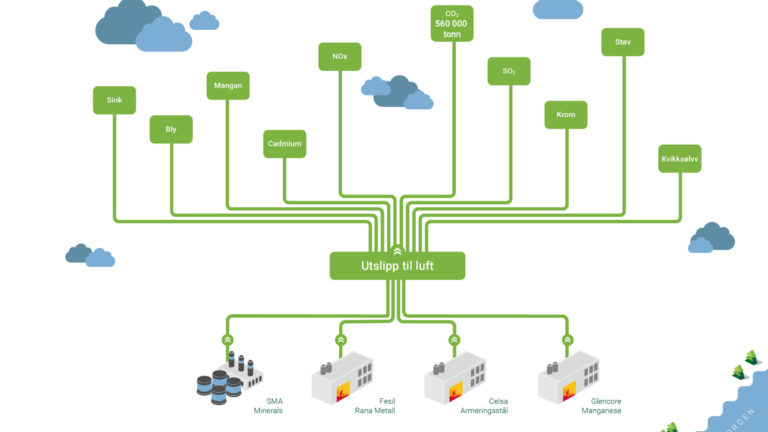 MIP Sustainability contact info
Jan Gabor
Marketing Director, MIP Market and Info
+47 907 46 046