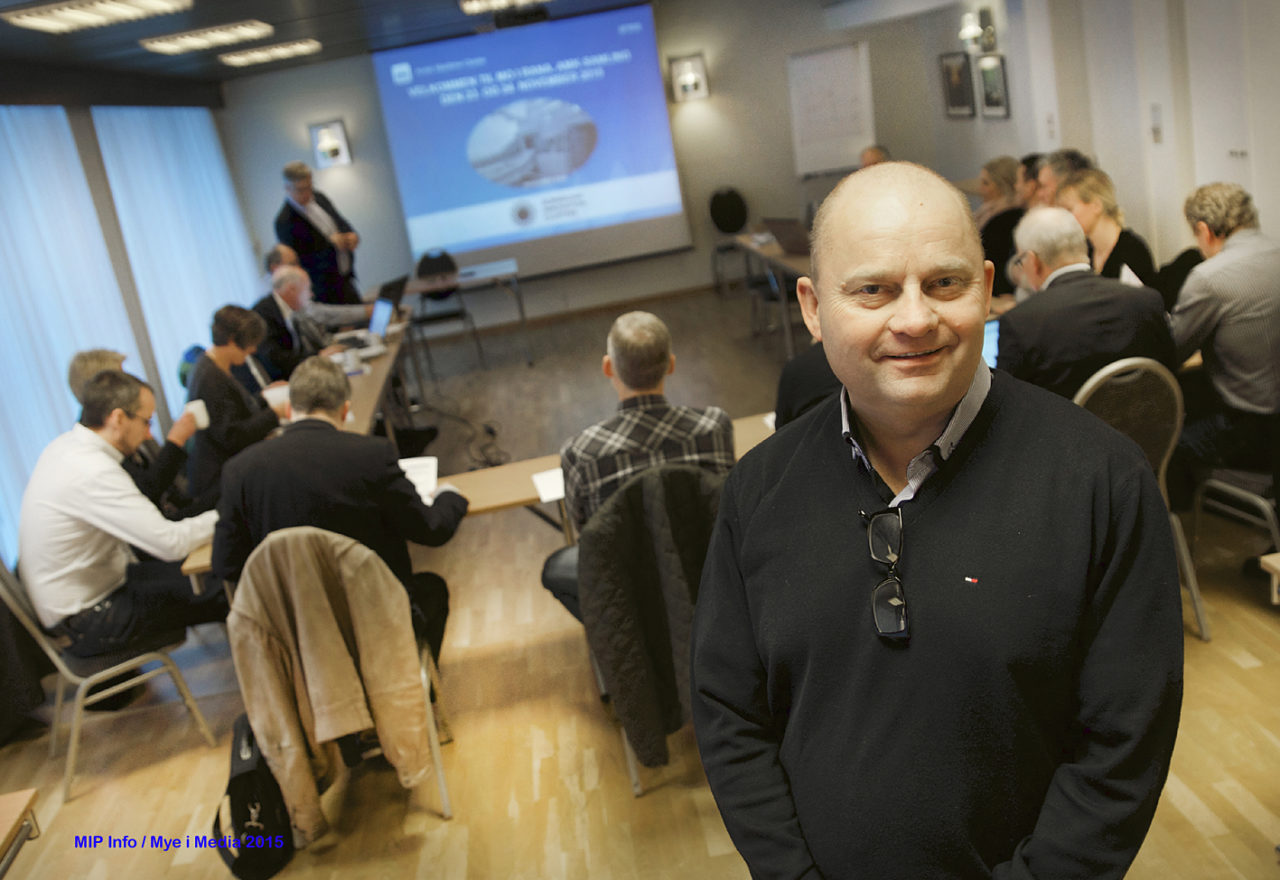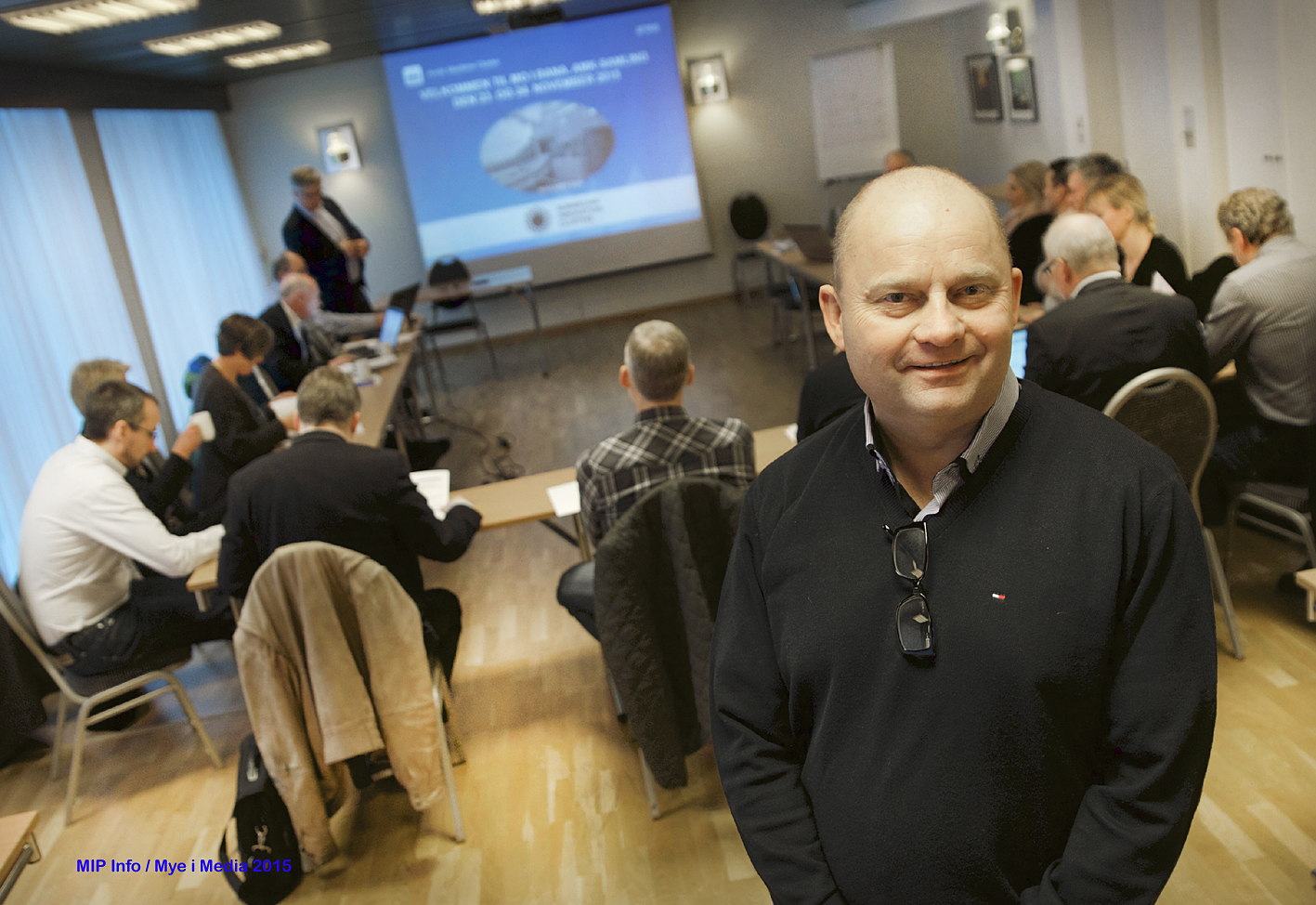 Arenas for getting into position
16 December, 2015 14:05
Del
Del
Del
Participation in Arena projects is vital as a means of promoting and advancing the industrial town of Mo i Rana. "This will promote us to the division we deserve to be in," says Arve Ulriksen, CEO of Mo Industripark AS.
Mo Industripark AS (MIP AS) is currently participating in three Arena projects; Mineral Cluster Norway, Oil and Gas Network Helgeland and Arctic Maritime Cluster. One of these networks, Arctic Maritime Cluster, held a partnership meeting in Mo at the end of November. Arve Ulriksen, CEO of MIP AS, feels that getting involved in such projects is very important.
"Thanks to its participation in these clusters, Mo Industripark AS has been given the opportunity to position itself as the biggest, most complete supplier environment in this part of the country. We are well on the way to positioning Mo i Rana as the industrial capital of the north, and soon throughout Norway," says Ulriksen.
Key position
Arena is a national programme owned by Innovation Norway, SIVA and the Research Council of Norway, which offers financial and professional support for the long-term development of regional industrial clusters. Ulriksen points out that it is important to be part of a national programme as well as supplying financial support.
"This will promote us to the division we deserve to be in," says Ulriksen, who points out that the rest of Norway is not all that familiar with the Helgeland industrial environment.
"This is why the Arena projects providers with a superb arena in which we can market our broad industry and rich supply of skills. We also want to get into a position which will allow us to participate in activities organised by national authorities. We would not have been able to access such opportunities otherwise," says Ulriksen.
Committed enthusiasts necessary
Becoming part of an Arena project is no easy task.
"To do this, we need committed enthusiasts who are passionate about growth and development in our region. We also need good project management and establishment of targets," says Ulriksen.
"We also have to be able to organise participants and members and encourage them to play an active part in the network. And we have to be able to implement theory and practice and be able to demonstrate specific results," says MIP's CEO.
New arenas
Being part of three Arena projects is an extensive task in itself, but Ulriksen reckons that it is natural to position the organisation in relation to even more projects.
"We maintain contact with the NCE Eyde Cluster in Southern Norway, which shares many traits with Mo Industrial Park. This involves stakeholders inland-based industry who also work with recycling and the circular economy. This is a major focus area at Mo Industrial Park," says Ulriksen, who also points out the GCE Cluster in Bergen – which specialises in subsea – as relevant partners.
"This is particularly true of the supplier environment at Mo Industrial Park," says Arve Ulriksen, pointing out that Momek is already a member of this cluster.
In addition to existing Arena projects, MIP AS is also involved in the MIP Cluster, a corporate network associated with Mo Industrial Park and focusing on land-based industry.
"We can see that these clusters have a lot to gain by working together as they represent different industries but face many similar challenges. The supplier environments, which often have customers in all industries, are another common denominator" says MIP CEO Arve Ulriksen.
Facts, Arena:
*     Owned by Innovation Norway, SIVA and the Research Council of Norway, one of three levels in the Norwegian Innovation Clusters programme
*     Currently consists of a total of 22 cluster projects. Seven of these can be found in Northern Norway
*     Its aim is to encourage regional groupings of companies and knowledge communities with a view to enhancing innovation and reinforcing competitiveness on the basis of cooperation
*     In 2015, the Ministry of Fisheries and Coastal Affairs and the Ministry of Local Government and Modernisation
is providing around NOK 150 million of funding to the Norwegian Innovation Clusters programme
Tags: Innovation Norway, Mo Industrial Park, Mo Industripark AS, Research Council of Norway, SIVA, The Norwegian Innovation Clusters programme

Categorised in: Gulesider
Del
Del
Del